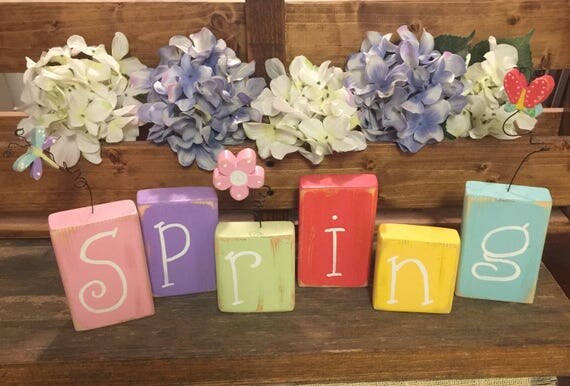 APRIL HOROSCOPES
By Vikki Anderson
Important Dates:  April 1, April Fool's Day and Easter; April 17, Tax Day; and April 22, Earth Day.
CHOICES
by Vikki Anderson
Making choices and decisions are what our
time upon this Earth is all about.
What school or profession we nurture.
To get married or not.
To have or not have children…
Our choices in life are what
our time on this Earth will reveal
to you in your next life:
Were we wise?
Did we have good judgment?
Did we bring happiness and love to others?
Were we caring enough to forego
our own needs for that of a loved one
or stranger?
Choices make us who we are today…
Who we were several hundred years ago
and what we will become centuries from now.
Choose your choices well
For you will live with them
For all eternity…for better or worse.
MOON PHASE
DATE
DEGREE & SIGN
TIME

Last Quarter

08

18 Cap 24

03:17 AM

New Moon

15

26 Aries 02

09:57 PM

First Quarter

22

02 Leo 42

05:46 PM

Full Moon

29

09 Scorpio 39

08:58 PM

 

Planets in the morning sky

Mercury from the10th, Mars, Jupiter and Saturn.

Planets in the night sky

Venus

Retrogrades

Mercury goes direct on the 15th, Jupiter, Saturn on the 18th and Pluto on the 23rd.

The sun will go into Taurus on April 19.

 
 
 
 
 
ARIES - March 20 – April 18
Many decisions have to be made about your career and if you want to remain in the same company where you now work.  There may be budget issues, but once you figure out your expenses, you'll see you can handle your bills just fine. You seem to know your job inside and out; however, it would be especially good for you to learn new things.  Arians may also feel as if they need a new hairdo, haircut, change of wardrobe and makeup.  Looking for a makeover or updated style may be just what the doctor ordered.  Any changes that you do make are going to be positive and bring you a lot of self-confidence and keep you from getting depressed or down in the dumps.  Enjoy spring and the great weather; notice all the wonderful flowers blooming around you.
TAURUS - April 18 – May 19
It seems that there are many karmic lessons to be learned within friendships and associations. Join a few clubs or groups that have a common interest, volunteer at a local animal shelter or any other type of group that you have felt an attachment to, and most importantly, make clear boundaries.  Your good nature makes you an easy target for so many people who are the takers in this world and it depends on which mood you are in to see whether or not you will stand up for yourself.  Your compassion and empathy make you an easy target for those who want your advice, time, opinions, to borrow money, etc.  Don't be afraid to say no or in your case, just say, "I would like to (whatever), but…" and come up with a reason of the day.  You are on way out.  You're very busy and will call when you aren't so busy; you don't feel well.  
GEMINI - May 20 – June 20
You need to reexamine what you really want out of life and get back to your roots.  Are you practicing voluntary simplicity?  That means you are getting rid of everything you don't like, want or need in this stage of your life so that you have more time to accomplish the important things that you have always wanted to do.  Take that trip that you have been saving for or buy a new car if yours is on its way out.  Every time you make a major change in your life, your life changes just as dramatically.  Take a class you've been procrastinating on or go to the local library and attend every lecture and program they present.  You are a little sponge for education and information now, so avail yourself to many of the free programs in your neighborhood or those in surrounding communities.  Spend more time with friends while learning how to crochet or knit or draw.  Learn from your friends and they in turn will ask you to teach them something you know how to do. Be sure to pay attention to your health.  If you need a checkup or haven't gone in a long while, this is the time to catch up on your doctor visits.  
CANCER -  June 21 – July 21
There is much good luck around you and will help you deal with any unfinished business with the best results possible.  Concentrate on what you want so that things fall into place easier.  Also, at this time, be very careful about what you eat and drink.  You feel as if everything you eat is going to your hips or elsewhere and it may be true.  There can be drastic change and Cancerians are not that good with change, so be prepared for some areas of life will be different than before.  You will have total control over your life if you are not too emotional and overly sensitive.  Not everything is about you although it feels that way sometimes.  On a happier note, work seems to be going in a good direction or you have decided to change your job and find something that makes you smile while you learn something new.  Be patient with others now since there tends to be some annoyance if people take things too literally or if they do not do what they said they would.
LEO -  July 22 – August 22
Stop worrying about your finances and concentrate on other more important issues.  Dealing with friends may be an interesting turn of events.  Be considerate of what others have to say as they may be very sensitive now and will take everything as a personal attack.  Home life looks encouraging as there is much activity in the home and with your family that everything seems to be running smoothly.  Activity and communication are the keys for everyone to get along nicely.  Suggest games, chores, or family time to your loved ones so that you can all spend more time together.  Children especially want to be heard.  Paying close attention to your children now will help them feel needed and important.  Work seems to be going in a good direction although there may be lots of changes.  Change seems good at this time, so just go with the flow to see where life takes you.
VIRGO -  August 23 – September 21
Be the mediator between those who are not getting along and don't take sides.  You will probably regret that a little later down the road. This is a great time to renew certain areas of your life or get things moving in another direction.  There is so much you want to do, but haven't gotten around to making your dreams happen. Prioritize your time and then, organize what you need to make your project or dream come true. There may be some conflict over education or philosophies of life and perhaps travel.  If you want to take a long- distance trip, there may be someone or something that keeps you from traveling.  If you stand up for yourself, you can go on whichever trip you wish.  Even though people may be intimidated by you or you by them, just concentrate on the goal and move forward.  
LIBRA -  September 22 – October 22
To minimize the change, start redecorating or painting for the new season to get that uplifting and positive energy into your home.  Think about your financial situation and then decide how far you would like to go with your home projects.  Health issues may come to light.  If something was unclear about a condition or symptom, it seems that now you will understand what has been going on.  Also, attracting romantic partners is interesting and adventurous.  Be certain which type of person you would like to meet since it seems as if the universe is sending you many different types and letting you choose which one you feel is best for you.  Choose wisely.  You may feel somewhat stuck by some of the decisions you have to make and yet, once you make them, you feel wonderful.  
SCORPIO - October 23 – November 21
Then there are those who want to see what else is out there.  The third is looking to mend fences and get back to those happy times you used to have.  It may feel as if you are living under a cloud lately, but things will pick up soon.  Make informed decisions and be sure you are making important decisions with your common sense and not your emotions.  If you use emotions, those decisions will be wrong.  You may be overly emotional, sensitive and upset for no reason now or at the very least, a very minute reason.  It's a time where you have to figure out what to do with your finances for the future and how to balance your partner's and your money so that you could live comfortably for many years to come.  It's a time where you should buy what you need and not what you want, so that you have cash in reserve.  This may be a good time to get away or at the very least make travel plans for your vacation.  Choose somewhere that is nature oriented and very quiet.  
SAGITTARIUS - November 22 – December 20
You try to say that everything is okay, but you are not the same person you were a year ago.  More things bother you and those around you seem to notice.  What a great time to start a new healthy eating habit as well as some new exercise routines.  Walking around the neighborhood with your dog or friendly neighbor will help your blood pressure return to normal and will make you calmer and more grounded.  Try not to over think things too much since you really aren't relaxing by trying to figure out the same things over and over again in your head.  Spirituality, religion or metaphysics are all possibilities of areas that can help you feel like part of the human race.  You are connected, but sometimes you don't feel as if that is true. Friendships need to be nourished and a good way to do that is to spend some time with your closest friends and visit family more often.  They miss you and would like to connect with you.  Be open to going out to the movies, to dinner or anywhere your friends would like to go.  Have fun. 
CAPRICORN - December 21 – January 18
Talking to those who are making you concerned or sad will help you uncover what he or she was hiding from you.  This is a time for dramatic changes, for the rug to be pulled out from a few of you and for you to get your life in order.  Start following what you want to be doing rather than what others expect you to follow.  This is your time to make the life you've always wanted for yourself.  It may seem like a manic/depressive type of month since you seem to be happy and then for no reason, you turn around and are sad or miserable.  You are not quite sure why, but it will be like this roller coaster for a short while until you get a handle on what's happening around you.  It's not you.  Thinking with a clear head and as much logic and intelligence that you can muster, you will understand that all things have to change and some people have to be left behind if they are not supposed to follow you into the future.  
AQUARIUS -  January 19 - February 17
Even though you are not destitute, you are being very cautious with your money as you want it to last a very long time.  Remember to buy what you need. You are doing well at work and may even get a raise or promotion soon.  Someone is noticing your abilities at work and will recommend you for these changes.  You are doing too much work for the salary you are receiving and are always exhausted from all the responsibility and long days.  In your personal life, it looks like there may be someone special in your life (or coming shortly), and you will fall head over heels in love with this person.  Be careful not to rush things along and make sure you find out everything you need to know about this romantic significant other as you tend to be a bit vulnerable now.  Your mind is also segmented now and you seem to be worrying about too many things and what could go wrong. 
PISCES - February 18 – March 19
Make the conscious effort to educate yourself until you feel better about yourself and your knowledge.  If you start to make plans to travel abroad, you will be meeting many new people in foreign countries who will most likely be your good friends for a long time to come.  It would be a great idea to volunteer to have a foreign exchange student as well, if you have the time and means to do it.  You are very sensitive; however, now it seems as if you are holding your own and taking care of business.  You are smarter, stronger, and more confident and feel as if you can accomplish anything that is put before you.  Luck is also on your side this month, so you want to start or finish as many projects as you can so that the luck will be there with you throughout the process.  Many of your opinions and thoughts change and you tend to be more serious about the things you believe in.  You study many more subjects and you want to learn everything you can about so many things.  If you have a favorite topic or hobby that you would like to learn more about, this is the time to do it!
___________________________________________________________________________
May Horoscopes
By Vikki Anderson
Important Dates:  May 1, May Day; May 5, Cinco de Mayo; May 10, Ascension Day; May 13, Mother's Day; May 16, Ramadan begins; May 20, Shavuot, Pentecost and Whit Sunday; and May 28, Memorial Day.
Feng Shui Garden Tips
Spring time is here and most of us want to clean out our yards and gardens for the upcoming summer season. Here are tips to help you Feng Shui your garden and bring positive energy into your environment.
(You may use the bagua from your front door and lay it over your space to see where the areas fall within your home or you can use it at the entrance of your garden or property!)
Flowers raise an abundance of universal and cosmic energy known as chi, but one must keep the energy well balanced for positive results. Dead plants cause shar chi (negative energy) to stagnate over your yard, garden or home. Using organic compounds instead of chemicals goes without saying; we want to assist nature and not poison Mother Earth. Instead of agonizing over the dandelions that nature provides us each year, why don't we revel in their sunny yellow faces that bring good health for you and your family.  (It also will help the declining bee population who don't have enough to eat!)
There are several ways of approaching placement of the bagua to enhance your land. The bagua is an octagon shaped floor plan that can be used over your property to find the appropriate colors and shapes for each of the nine areas.  The most powerful way is to mentally super-impose the bagua over your entire yard. Then, you would plant the appropriate colors and shapes in each area. You can use several bagua areas throughout the property, such as for a small garden or wildflower area, or for your entire property.
You could add chi enhancing flowers in the areas that correspond with issues that are of concern to you. Use your driveway to align the bagua entering your property.
There are a variety of special flowers associated with each gua.
Purple butterfly bushes attract butterflies which can enhance the Wealth area of your property. Spring time hyacinths, purple petunias, or asters could also be used. A holly bush in this area brings prosperity.

Snapdragons call the etheric dragons to the Health and Family area of the bagua. Sage gives the area lots of energy. You can then dry the sage and use it for smudging, meditation or prayer sessions.

Blue hydrangea and blue delphinium are great additions to the Knowledge area, as are tulips, peppermint, and spearmint.

Black knight iris is a great conversation starter for a lovely spring day. Although it isn't black, basil planted in the career area can bring fortitude.

Dusty miller, fescue silver lining or silver artemisia in shades of gray can fortify the Helpful People gua.

White peonies or chrysanthemums, two Chinese favorites, are great additions to plant in the Children and Creativity area. Don't forget the daisy as these cheery little flowers can brighten anyone's day.

The pink rose will bless the Love and Marriage gua, but don't overdo it! More than three bushes on an average size property can cause relationships to become too thorny.  Balance this area, as well as the others, with different sized and shaped plants by adding pink dianthus or geranium.

There are many varieties of red flowers available for the Fame and Reputation area. Pick a flower that you feel is beautiful and that resonates with your energy.  The Firecracker is a pretty and hearty plant.

The center of the bagua is the earth and health area which is represented by yellows and earth tones. Marigolds are not looked upon favorably from a Feng Shui perspective, so choose another flower. Lemon verbena can be recycled into potpourri when dried. Who can resist the simple beauty of a golden pansy?
When planting, it is important to declare your intentions as to what you would like these flowers to bring into your life. Thank the Earth Gods, the fairies, the angels, Spirit or whomever you believe in, for their part in the upcoming beauty, and add the whimsy of a windsock, whirl-i-gig or chime to get the chi moving to attract more positive opportunities. In a few short weeks, you will enjoy the majesty of butterflies, fireflies, bees and other wildlife which also enhances the flow of positive chi.



MOON PHASE

DATE

DEGREE, SIGN & MINUTES

TIME

Last Quarter

07

17 Aquarius 27

10:09 PM

New Moon

15

24 Taurus 36

07:48 AM

First Quarter

21

01 Virgo 02

11:49 PM

Full Moon

29

08 Sag 10

10:19 AM

 

Planets in the morning sky

Mercury thru the 29th; Mars, Jupiter until the 9th and Saturn.

Planets in the night sky

Venus, and Jupiter from the 9th.

Retrogrades

Jupiter, Saturn and Pluto all month.

The sun will go into Gemini on May 20.

 
 
 
 
 
ARIES - March 20 – April 18
Decide in which direction you want your life to go and start working towards it a little each day.  Things that aren't working in your life are getting you frustrated, so just let them go and deal with them as best you can.  Yes, you have a million excuses why you can't, but if you look at the big picture, it will show you that happiness and contentment lie ahead of you if you make the proper adjustments and changes in your life now!  Travel could be fun, so plan a getaway.
TAURUS - April 18 – May 19
There seems to be many aggravations, miscommunications and concerns around you, especially at work.  If you feel things in your career are not going well for you, perhaps a meeting with an employer would be appropriate.  Find out what you are doing right and wrong and fix what you can.  Changes may be coming in the work environment, so as long as you do what you can to make life easier for all involved at the workplace, you will be fine.  Be adamant about your desires and goals.
GEMINI - May 20 – June 20
There are so many wonderful opportunities coming for you.  Embracing these changes will make your life more blissful and satisfied.  Join groups of like-minded people so you can either learn new things or mentor others.  Your expertise is needed.  Gems are too scattered to focus on what is important now, so prioritize and organize your life. Think of what you want to accomplish and don't stop until you have reached your goal(s).  A bit more fun in your life would be a wonderful thing.
CANCER -  June 21 – July 21
You have much to think over.  Additional education may be helpful to get you going in the right direction.  Traveling is also a possibility since you are getting antsy and want to explore new places and meet new people after the winter months.  You may want to try to do many things you never tried in the past, so get out and do something fun and relaxing.  Take up new hobbies or crafts that will bring you pleasure.  Don't let negative thinking keep you from accomplishing your dreams.
LEO -  July 22 – August 22
You have much more energy and are dynamic now.  Go out and conquer the world.  You may have started taking various classes of interest or are thinking about it.  You need excitement, new things, to learn and to find your own space now rather than helping everyone else.  This is an excellent time for you to take care of yourself.  If you don't do it, who else will?  You will be nurtured by being more grounded, secure, stable and focused.
VIRGO -  August 23 – September 21
You are trying to get things in order, fix your finances and try to budget more than ever before to get that perfect purchase – a car, vacation, home, etc., and you will succeed as your perseverance is strong and you are determined to get what you want.  You will be tested again and pushed on many interesting paths.  Don't give up.  Saturn always teaches you a lesson that benefits you in later life, so be strong, learn the lesson and use the gained knowledge to help with future decisions and goals.
LIBRA -  September 22 – October 22
Communicating your wishes and desires with those you love is an important step to getting what you want now.  Home life will calm down and things will run more smoothly, but there seems to be so many projects and chores that need to be completed that you may tend to be a bit frazzled.  Love life improves if you stand up for yourself as much as you stand up for others.  Partnerships seem positive although there will always be some romantic fantasy or illusion around you.  See reality of each situation.
SCORPIO - October 23 – November 21
Home life takes center stage as you get things done.  Make a list and stick with it a little each day and your responsibilities will fade so that you will have much more time for fun with family and friends.  Don't let obligations keep you from relaxing – it's time to get back into those hobbies that may have gone by the wayside over the winter.  Taking care of your yard and home projects is very important, so ask your family to help out with other smaller chores so that you are all working together and getting things done quickly.
SAGITTARIUS - November 22 – December 20
You are very playful and mischievous. You have decided that you want to get back to doing the things that make you happy whether it's your hobbies, interests, or reuniting with old friends and family that have not been in your life for some time.  You are also very interested in games, fun, challenges and getting out and doing something more than handling your responsibilities.  Your emotions are very strong, so be sure that you stay calm when dealing with a partner.
CAPRICORN - December 21 – January 18
What a great time to finally start getting back into the swing of things with your diet and exercise regime.  Take a walk around the neighborhood, walk your dog (if you have one), eat more healthily and everything else will fall into place.  Any negativity will be a thing of the past.  You will have more energy and an interest in accomplishing many things now.  You are getting rid of the old and inviting the new into your life.  What an exciting time.
AQUARIUS -  January 19 - February 17
Love life will give you a run for your money, so see through all the fantasy and deal with reality.  Many issues at work may be unsettling, so if you can ask someone in authority about your concerns, do it to help relieve your mind.  You may feel like doing many new things, but you are in a procrastination mode as well, so balance in all things is advised. Take on smaller tasks so that you feel as if you are accomplishing more and will be motivated to stay on track.
PISCES - February 18 – March 19
Dealing with financial issues, especially spending money (and your partner's) is a big issue.  Prioritizing house and personal projects is important.  This is a positive time to figure out where you want to go for vacation or if you wish to take a day or weekend getaways instead.  You may also want to go to school, for additional training or certification courses.  Things may be blown out of proportion, so don't get into arguments with those you love – try to see the whole picture and see things from their perspective as well.

__________________________________________________________________________
Vikki Anderson has been a metaphysical teacher, writer and lecturer for over 45 years.  Call 570-215-4223 to make an appointment for a confidential tarot or astrology phone reading or to get more information about in-home Feng Shui consultations. Payments can be made by personal check or PayPal on her sites. Please visit: www.vikkianderson.net and www.fengshuimoon.com.