__________________________________________________________________________

November Horoscopes 2020

Important Dates:  November 1, All Saints Day; the 3rd, Election Day; the 11th, Veterans Day; 12th Taurids Meteors; the 17th, Leonids Meteors, the 26th, Thanksgiving Day, and the 29th, Advent begins. 
SCORPIO: The sign of the Scorpion, Eagle or Phoenix.
Keywords are:  secretive, passionate, intense, transformational, resourceful, passionate, subtle, intense, sexual, possessive, obstinate and dramatic.
Colors:  Deep Reds
Planet:  Pluto 
This sign rules the regenerative system.
Pluto is the God of the Underworld.  Wherever Pluto falls in your chart shows in which part of your life you will experience endings, new beginnings and/or sudden changes. Pluto is also the planet that influences politics, war and generational movements including revolutions.  It represents death, rebirth, destruction, reincarnation, insight, revolutions, mass consciousness, transition, change and elimination.
Quality -- Fixed -- Other Fixed signs are Taurus, Leo and Aquarius.
Element -- Water: Emotional, creative, sensitive, compassionate, empathetic, psychic abilities, supportive, dramatic, lazy, depressed, impractical, unbalanced, and intuitive.
Other Water signs are Cancer and Pisces which are Scorpio's best matches.
Scorpio is a fruitful sign. -- Polarity:  Feminine/Negative
Gemstone:  Beryl and Topaz -- Opposite Sign:  Taurus
MOON PHASE

DATE

SIGN

TIME

Last Quarter

08

16 Leo 37

08:46 AM

New Moon

15

23 Scorpio 17

00:07 AM

First Quarter

21

00 Pisces 20

11:45 PM

Lunar Eclipse/ Full Moon

30

08 Gemini 38

04:30 AM

Rx Planets

Mercury goes Direct on the 3rd; Mars goes Direct on the 14th; Neptune goes Direct on the 29th; and Uranus is Rx all month.

Sun goes into Sagittarius on November 21.

 
ARIES - March 19 – April 18
Many unexpected changes occur this month dealing with siblings, family issues and even perhaps vacation or trip plans.  Emotions may be off center at times being you are running around doing so many things for the upcoming holidays that you are exhausted and stressed beyond your limit.  Talk things over with family and friends with whom you are having an issue.  Don't let things fester and become a bigger problem than it truly is.  Creativity and artistic pursuits would be a nice diversion to get your mind into a calmer and more relaxed state.  Romance seems to continue to be going in the right direction.  If not attached, then perhaps one of those changes may be a significant other coming into your life – be ready for anything and enjoy the holidays.
TAURUS - April 19 – May 19
Good luck will be protecting you and your loved ones during this Thanksgiving month.  This is a time to spend the money you had set aside for the holidays, whether it is on home projects or on buying gifts.  Try not to go overboard on gift giving, but you know your tendency to shower gifts on those you love.  The changes that are happening in your life are good ones so if you go with the flow, you will be directed to a more positive direction.  Emotions run high and then are more grounded as you realize that things happen for a reason and you kind of go with the flow a little more than usual.  Try to be as logical as possible with all of your dealings and situations now and decisions will flow easier.  Sometimes you may need to talk things over with someone before putting the burden on yourself.
GEMINI - May 20 – June 19
Many issues or situations seem difficult at first, but once you decide to be logical about the concerns, you will make the perfect decision which will be right for you.  Remember to take care of any health issues immediately and keep up with your annual doctor appointments. Many Gems are trying to diet after our stay at home earlier in the year an before the holidays, so if they gain a few extra pounds, it will even itself out.  This is a time to connect with the universe and learn more about your place in it. Disappointments happen, so if things do not go the way you think they should, acknowledge the situation for what it is.  You may have to deal with things that are unpleasant, but dealing with them all the same is important to your family and you.  You are a strong sun sign and can do whatever you put your mind to and it seems you will be tested.  Things always have a way of working out for the good of all involved, so let the universe work its magic.
CANCER - June 20 – July 21
Business and personal partnerships may be strained as the holidays get closer, but with a bit more tolerance and patience, you will be able to handle anything that comes your way. Deal with partners with love and understanding.  Don't judge others and be very careful about saying something that you may regret in the future.  If things need to change, initiate the change and don't suffer in the same negative situation that you have been for some time.  You may feel as if the weight of the world is on your shoulders, but things will start to improve slowly but surely, so plan for the holidays and get your mind off of unimportant trivialities. The upcoming season will bring you much joy shared with family and friends, so have a wonderful Thanksgiving and be grateful for all of your blessings.
LEO - July 22 – August 21
The activity level for you this month is astounding!  Be ready for anything. Work has some interesting turns, but if you see the whole picture instead of concentrating on the small insignificant occurrences, you will see that things have a way of working out for the best.  Finances are confusing and things just don't make sense at the moment.  Make sure you figure out what steps you need to make financially sound decisions.  There are moments when you feel you will need to know everything that is going on within your family and your circle of friends and then times when you feel that you should take care of yourself.  Balance is the key. Deception or secrets may be at play here, so be sure to carefully check everything out.  There will be plenty of circumstances for illusion to take hold, but make sure you keep reality in check.
VIRGO - August 22 – September 21
Higher education, lectures, seminars, training, workshops, classes, DVDs, CDs, TV, radio, audio books, etc. may play an important part in getting you to the next level with your job or formal education.  You will be busy, but with a little extra effort, it will be well worth it for the benefits they will provide.  Getting interested in other cultures or traditions for the holidays is a possibility.  You want a more interesting holiday and decorations around your home than in past years and are open to suggestions. You want to bring in more fun and interest. This is a really good time for you to make plans for the upcoming year since you are level headed, grounded, logical and organized and life is going in a good direction.
LIBRA - September 22 – October 21
Education and career keep you on a never-ending roller coaster.  You want to take things slowly and deal with everything fully before handling the next issue.  It's a perplexing time so making decisions carefully will certainly help you continue on the right path.  If you are thinking of getting higher education for your job or additional training, that would be a good thing now.  You seem to be confused about many issues in your life so if you write a list of just a few things that need to be decided and start with the most important one first, then your decisions will be handled quickly.  Try to stay focused on your main objectives since you are scattered and want to accomplish too much in a short period of time.  Try handling one main issue per day.
SCORPIO - October 22 – November 20
Career decisions need to be made.  Are you staying with this job or considering looking elsewhere? Work seems to be crazy at times and then calm and rewarding at others, so there needs to be more balance in the work place.  Home life has a similar scenario right now so it would be good for you to handle the most important issues and deal with the lesser choices at another time.  Communication is the key to handling many of your issues.  Misunderstandings may occur if you assume too much.  Be especially attentive to your significant other or other women in your life.  There is a major issue which needs to be resolved and only you can fix it if you face it head on.
SAGITTARIUS – NOVEMBER 21 – DECEMBER 20
You may find out many things about family members and friends this holiday season which may surprise you, but all in all, it's a really fun time.  There are places to go, people to see and things to do.  You have so many plans that you are not sure what you should do first.  Get organized and make a plan of action and then share it with family and friends so everyone knows what you are doing.  Be sure to rest and take care of yourself since you don't want to be exhausted before any of the partying or get togethers occur.  Don't be surprised if not everyone is okay with your plans since you may include too many people or intend to take up too much time with your adventures.  Communication helps smooth things over. 
CAPRICORN - DECEMBER 21 – JANUARY 19
Changes keep coming your way and you wonder when it will be over.  Sometimes change is good so before you label the type of change that has happened to you, give it a chance to play out.  You are dynamic and energetic now, and have to realize that your life may need to go in a different direction to meet your goals and dreams.  Your emotional nature is closer to the surface now so you tend to be a bit more emotional or sentimental during this time of the year.  Obligations and responsibilities may put a kink in your holiday, but once you deal with them, you will be ready to have fun with family and friends. 
AQUARIUS – JANUARY 20 – FEBRUARY 17 
Finances are confusing, upsetting and distressing; however, better times are coming.  You will catch up on all of your financial obligations within the next few months.  Do not go overboard on buying gifts this holiday season.  Everyone is cutting back, so why shouldn't you?  Life is overwhelming as usual, but you seem to be on top of things.  Handling one thing at a time is a great way of dealing with the most important issues first and then leaving the less important ones for another time.  You have too much on your plate right now, so relaxation, meditation or prayer may help you sort things out.
PISCES – February 18 – March 18
Sticking to a financial budget or plan of action is important.  The success of your abundance and prosperity will be rewarding in itself.  Even though many changes are pushing their way into your life, you will be able to make important choices which will push you in a much more positive direction.  The positive opportunities for you during this holiday season are plentiful and you need to buckle down and decide which ones you will take advantage of and which ones you need to let go.  Your career may be surprising as you get offered a new position or more money for handling more responsibility.  Believe it or not, your employer does appreciate your contributions on the job.
---
December Horoscopes
2020

Important Dates:  December 7th, Pearl Harbor Remembrance Day; the 14th, the Solar Eclipse; the 21st, Winter Solstice; the 17th, Hanukkah; the 25th, Christmas Day; and the 26th, Kwanzaa.
Enjoy the holidays!
SAGITTARIUS: The Centaur or Archer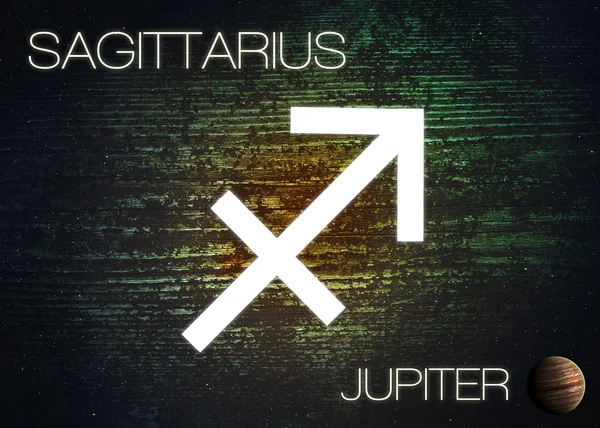 Keywords are:  Freedom loving, aspiring, travel oriented, optimistic, lucky, fun, funny, clowns of the zodiac, flexible, adaptable, intelligent, ambitious, philosophical, blunt, pushy, careless, expansive, independent.
This sign rules the hips and thighs.
Colors:  Purple and deep blue.
Planet:  Jupiter
Jupiter is the God of Honor, Wisdom, and Knowledge.  Wherever Jupiter falls in a chart is where you will experience your best luck.  It is the luckiest planet in astrology.  For instance, if Jupiter fell in your second house of money, no matter what you touched it would turn into gold without effort! Keywords are higher education, social position, career, money, possessions, comfort, success, and abundance as well as study, attainment, exploration, open-minded, wisdom, the Unknown, study, and mental activity.
Quality -- Mutable.  Other Mutable Signs are Gemini, Virgo, and Pisces.
Element -- FIRE.   Other Fire signs are Leo and Aries; these are Sagittarius' best matches.
Sagittarius is a semi fruit sign -- Polarity:  Masculine/Positive
Gemstone: Topaz -- Opposite Sign:  Gemini
MOON PHASE

DATE

SIGN

TIME

Last Quarter

07

16 Virgo 22

07:37 PM

 

SOLAR ECLIPSE/  New Moon

14

23 Sag 08

11:17 AM

 

First Quarter

21

00 Aries 35

06:41 PM

Full Moon

29

08 Cancer 53

10:28 PM

 

Rx Planets

 

Uranus, all month.

 

Sun goes into Capricorn on December 21 (and Winter Solstice).

 
ARIES - March 19 – April 18
Career opportunities are plentiful and you are probably considering changing jobs or parts of your job that will bring you more attention, more income or where you will use your intellect.  Things are getting boring. Your attention is not on work at this time, but in planning all the wonderful shopping, parties, travel and fun you hope to have during this month.  You want to enjoy all the family and friends you may have lost touch with this year.  Your practical side comes into play where you realize you need more rest and must limit your help to others who are always taking advantage of your kind nature.  Spending money for the holidays is just the beginning.  You will have fun, enjoy holiday celebrations and won't think twice about spending more than planned on a gift for a loved one.  Your generosity of spirit is magnetic and extends to your friends who will expect an extra special gift.  You may overspend on those you love.  All in all, you are on the go, having fun, and connecting with friends and family who love your company.
TAURUS - April 19 – May 19
If you find yourself in unexpected circumstances, just know that you are being guided on a different path.  You may not wish to travel on this path; however, it would be in your best interest to at least look at the wonderful changes around you and the opportunities it will bring for future happiness, prosperity and good health. Holiday travel seems important; however, make sure your travel plans are solid before venturing to your holiday destinations.  Family conflicts may arise and seem unimportant to you, but the issues are important to others.  Be tactful with your partner since much energy seems to want to make you "right" or in control of every situation.  If you keep a cool head and compromise where appropriate, things should run quite smoothly. Don't get into a battle of wits with your family and friends since this is the season of forgiveness and peace of mind, body and spirit.  Change is good even though you may not feel it at the present time.
GEMINI - May 20 – June 19
Is work stealing time from spending it with loved ones?  Compromise.  It is time to think things through properly and make an informed decision.  You also get annoyed when people question where your time is spent and that you may be able to organize your life better.  You do more than most of the other signs and you would like to be acknowledged for that, but just be happy that you are able to run your life the way you want to or else, you just pick up and find happiness elsewhere. Homelife tends to get somewhat stressful as you try to plan the perfect holiday party.  Balance issues between your workload in your career and the responsibilities of your family weigh you down.  Why can't you delegate?  Is it up to you to handle everything?  Miscommunication is prevalent this month so be clear about your intent or what you are asking others to do for you.  Repeat things so that you are on the same page as well.  
CANCER - June 20 – July 21
Make buying presents a special family occasion.  Even though you may feel that change is unsettling, it will be a positive experience, so go with the flow.  Differences of traditions and philosophies of life will be tested and you may be persuaded to look at things from different perspectives.  Even though you may want to stay home this holiday season, be a bit flexible if your partner wants to travel to visit family.  Staying home means you have to entertain and possibly cook; however, it also makes you feel comfortable being in your own home to do whatever you want to.  Love life and family seem to bring you much happiness and joy, even though you are handling too much of the responsibility.  New beginnings in the home, perhaps redecorating or some much-needed repair projects, help you focus on your goals for the future.  You may be starting over or feel as if you need the changes that are being thrust upon you.  Using your intellect to make decisions rather than emotional ones will help you choose the better option. 
LEO - July 22 – August 21
It is important for you to entertain your family and friends, but be mindful of your health.  Take enough time for yourself and let others give you a hand in the kitchen or with the preparations.  This is a good time to rejuvenate, relax and do whatever you feel is important for yourself and your happiness.  It is a time to help others get more organized and as usual, you help others with their challenges and issues and are always going the extra mile.  This is also a time where you will take on the responsibility of a family issue.  Do the best you can to help those family members compromise; however, don't beat yourself up if it does not go the way you feel it should.  You have done your best and sometimes things just have to work themselves out.    Arguing is probable if you let yourself get caught up in the politics of an issue.  Be aware of the explosive energy surrounding you and do your best to diffuse all negative situations.
VIRGO – August 22 – September 21
Holidays are always stressful, so if you are more relaxed and plan well in advance, your holidays will run quite smoothly.  Getting your list and checking it twice is a great way for a Virgo to start their holiday shopping.  Know what you want to spend and then comparison shop so you get the best price for the item, as if you wouldn't do that anyway! Try not to take life so seriously now as it is supposed to be fun.  If there are any issues that you do not agree with, let them go for now and deal with them after the holidays.  Situations with personal and business partnerships may be confusing and upsetting at times, so be prepared to stand your ground and give your frank opinion in a tactful manner.  Career may be changing in many ways and it would be helpful for you to know in which direction you would like to proceed.  Do you want your own home-based business?  If so, go for it now as the energy around you is positive and open to so many wonderful possibilities to accomplish your future goals and dreams.
LIBRA - September 22 – October 21
Much good energy is around you so plan what steps you would like to take to accomplish some dreams and goals.  Your personality shifts to being more self-confident with fewer issues regarding insecurities and anxieties.  This is the time for you to accomplish what needs to be done.  Career, travel, and spiritual pursuits all seem to become important at the same time so be prepared to be scattered and yet, you will be having the time of your life exploring all the possibilities around you.  Spending money for beautiful things is a constant in your life; however, it may be time to see if you really need any more jewelry, house accessories, or gifts.  Consulting a partner on financial choices or where you spend the family riches will allow you to spend more freely.
SCORPIO - October 22 – November 20
Be prepared to double-check your travel plans as it seems as if there is a glitch that hinders you.   This does not mean that you should not travel, but it seems to be a time where extra planning and alternative plans will keep everyone calm and in control of their holidays!  Running around at the last minute to get your shopping done can be an exhausting task, so use the web to order some online gifts, if you feel that's appropriate.  You just need some downtime, relaxation time, and family time for your own enjoyment and well-being.  You would like to plan things in advance and that's a wonderful idea, but be flexible enough to know that all plans do not turn out exactly as we hope.  Many times, the things that change can be more fun than our original plans.  Have a wonderful time.
SAGITTARIUS - November 21 – December 20
Homelife may be a bit too hectic for your taste and you may try to go out or not deal with specific issues.  They will not go away, so deal with them directly.  A good outcome will result from any effort you put into making positive changes in work, formal education, long-distance travel, and finances, so start thinking about which areas of life you would like to change and start making a few small changes throughout the season.  Leave your house and attend holiday parties or go on that holiday getaway with a loved one even though your partner may wish to stay closer to time. Try to be a little more sensitive to a loved one's feelings as it seems you may be somewhat oblivious to his or her needs. This may be because you are so caught up in the whirlwind around you, or the holiday season, that you don't have time for petty nonsense.  You may be on different wavelengths so try to find common ground and compromise to make a happy holiday season.
CAPRICORN - December 21 – January 19
Networking becomes effortless as you meet many more people through friends, new clubs, memberships, and organizations.  New friends and associations help propel your career through this holiday season.  Be careful not to let your personal and business lives conflict with each other as it won't be worth the time and trouble.  Deal with each area of life separately and complete any unfinished projects or endeavors.  Being organized for the upcoming year will help you get a jump on your goals. Lists will help you with this organization and will help you focus on your priority issues.  Go out and have some fun.  You can't be all business or too serious now since this is the time to be happy and jolly!  Accept holiday party invitations and do some of the entertaining in your own home.  You will feel very relaxed and others will appreciate your thoughtfulness.
AQUARIUS - January 20 – February 17
You may wish to kick back and unwind during the holidays and not have the traditional holiday meals or parties with your family.  You may wish to keep a day for yourself where you could organize your home, entertain other family members or friends or just relax and watch the blinking lights on the Christmas tree or other holiday decorations.  Energy abounds and you wish to accomplish so much.  You can do anything you need to do at this time, but limit yourself to a few tasks per day so you can re-energize and continue on the fast track that you have been living on for the past year. Your creative and artistic abilities are amplified during this festive season so don't be afraid to show off your abilities to your family and friends.  Spirituality is more important as you unfold the meaning of your traditional beliefs.  This is a good time to think about what you want to do in the future, perhaps in a creative field. What a wonderful time for you to look into new cultures and traditions.
PISCES – February 18 – March 18
Positive energy has started to stick to you and all you need to do is reinforce the energy protecting and guiding you to do the right thing.  Love issues may be a tender spot, so understand what the issue is and then do something to resolve it.  Using your mental agility will help you to optimistically deal with any concerns that come your way.  Career issues may be pushed to the foreground and some very important decisions about your future will need to be made.  Be sure you have all the facts before jumping to conclusions that may be incorrect.  If you need to make adjustments to dreams and goals, now is the time to make them. The holidays will be exciting and fun because you have planned so well. Loved ones would be adaptable enough when unexpected circumstances change your plans at the last minute.  These changes may be better than your original plans.  If circumstances seem confusing or dramatic, this is the best time to take that energy and turn it into a positive result.  Things go very well, then fall apart, so it's best that you just deal with situations as they happen rather than projecting the best or worst scenario for them.
___________________________________________________________
Rev. Vikki Anderson has been a metaphysical teacher, author, and lecturer for over 48 years.  She may be contacted at 908-887-0052 to schedule a telephone tarot and astrology reading, or an in-home Feng Shui consultation. Please visit www.vikkianderson.net  to order astrology reports or to make an appointment.
---
*Horoscopes or articles are copyrighted; however, they may be copied and used on other websites with Author as Vikki Anderson or www.vikkianderson.net shown as the source.