Scroll down for additional months of horoscopes.
---
2019
Horoscopes
---
April Horoscopes


Important Dates:  April 1, April Fool's Day; April 14, Palm Sunday; April 19, Good Friday; April 20, Passover; (Sun enters Taurus), April 21, Easter Sunday; and April 22, Earth Day.
Planet Before Your Sun in Your Birth Chart
Do you ever feel that your sun sign does not exactly represent who you are?  You kind of feel that the sign is generally right, but there are many variations or differences in the actual sun sign opposed to your in-depth personality, ego or characteristics?
There are many theories about if many planets are in a single sign that the sign would alter your personality according to the dominant sign. This is true to a degree, but I have a better explanation. 
The real reason you may not feel like your particular sun sign is because the planet directly before your sun colors or adds dimensions to your sun sign.  It can be confusing especially if you are a positive sign and the planet before your sun sign is in a negative sign or vice versa.  For instance, your sun may be in Gemini and the planet before your sun is Saturn in Virgo.  We know the Gemini, who is normally a lucky and carefree sign, would then have many issues, concerns, problems and hurdles to overcome in this lifetime because Saturn is one of the planets that insists on forcing you learn lessons, keeps you working hard to achieve your goals but also tries to instill patience and life lessons.  It is also a planet that deals with karmic lessons.  So, the Gemini, although friendly, fun and outgoing who can do many things well, will have a sort of a block in some areas of life.  She may be shy or question her abilities.  She may even lack self-confidence or self-esteem which would normally not describe a Gemini.
I have added a general short list of planets' properties which could pepper your sun sign's personality with the brief explanations below.  Of course, this is just the planet's characteristics which would also be altered depending upon which sun sign the planet was in.
Moon
It represents the Mother, the maternal instinct, protection of those you love, family oriented, overly sensitive and can be extremely emotional and hurt easily.  One of the best parents of the zodiac, although they may try to shelter their offspring too much to face the real world later in life.  Illusionary, deceptive, and creative, inspirational, motivational and helpful.
Mercury
This quicksilver planet initializes the inquisitive mind, talking, intelligence and logic and tries to be fair in all dealings with others.  It is creative, pioneering, inventive and ground-breaking. The native can't sit still for ten minutes, always needs to be doing or accomplishing something, and they may not take care of their health properly because they want to get their "lists" done in a timely manner. Everything should have been done yesterday.
Venus
This is the beauty planet.  Someone with Venus before their sun would be very good looking, accomplished, have fashion and makeup sense, and would always want the best out of life.  They enjoy the finer things in life and can sway the opposite sex easily.  They would prefer for everything to remain harmonious as they hate conflict or dealing with trouble on any level.  Very sensual.
Mars
This planet keeps the person active at all costs.  They hate procrastination and wants to get everything done NOW!  They have a fiery temper when angered, but that is short-lived.  These people do not sleep or rest as much as they should so many of them can have issues with health.  They feel they are fit enough and can do anything that is asked of them.  They usually take care of others who cannot take care of themselves.
Jupiter
This planet may make you have a hard time losing weight if it is the planet before your sun sign.  However, it is also the best luck planet and will make you very lucky in all areas of life.  It brings expansion, growth, optimism, joy, and the power of laughter.  Jupiter people are funny, and love to joke.  They are also into sports and like independence.  This is the travel planet.
Saturn
This planet is one of responsibility, obligations, getting the job done, it represents workaholics, very accomplished businessmen/women, getting to their career goals, family oriented, but they work very hard to keep money in the bank to take care of their family. Unfortunately, this is not enough.  The family feels ignored although monetarily cared for, so this Saturn native should make time for their family or they may lose them. They usually don't take normal vacations because they feel their business cannot thrive without them.
Uranus
This individual, unusual, original, independent and self-sufficient planet would make anyone not interested in the norm whether it was norms in dress, social events, fashion, how they conduct business of their beliefs.   They need a job in which they are not chained to a desk 9-5. They are ahead of their time and think far into the future.  Sometimes people don't understand where they get their ideas because they seem as if they come out of left field.  Uranus natives cannot stand monotony and needs life adventures and excitement.  They like to talk and have a wide variety of friends to match their wide variety of interests.
Neptune
This is the illusion/delusion planet.  It can color what you see in life the way you want to see it and it may not be the truth.  Neptune can be deceptive and it makes you very naïve and gullible.  You may attract negative people to you or you may be one.  If you use Neptune in a positive way, you can use it to write, do art, poetry, singing, dancing or acting.  Any art form you are interested in.  It can be very spiritual or religious.  It has many depths, but you want to keep your life private because deceptions and lies can follow you if others know your business.
Pluto
(Even though science has downgraded this planet, astrologers still use it as a planet).  Pluto is a very dominant, assertive, overbearing and bossy planet.  It would help someone with self-esteem issues.  It makes you very confident and ready for anything.  It can be a planet of trauma, drama and upheaval, so with the strength of Pluto, you can handle anything.  You can rise out of the ashes like the Phoenix.  You are a born leader and take control of projects, situations and obligations from the start because you want it done right.
| | | | |
| --- | --- | --- | --- |
| MOON PHASE | DATE | DEGREE, SIGN & MINUTES | TIME |
| New Moon | 05 | 15 Aries 17 | 04:50 AM |
| First Quarter | 12 | 22 Cancer 35 | 03:06 PM |
| Full Moon | 19 | 29 Libra 07 | 07:12 AM |
| Last Quarter | 26 | 06 Aquarius 23 | 06:18 PM |
Planets in the morning sky

Mercury, Venus, Jupiter and Saturn.  Do not confuse Venus with Mercury mid-month.  Venus is brighter.

Planets in the night sky

Mars

Retrogrades

Jupiter on the 11th, and Pluto on the 25th.

The sun will go into Taurus on April 20th.
ARIES – March 20 – April 19
Deciding what you want to do with the rest of your life, and especially your career, is at hand this month.  At this time, you feel as if you want to change many areas of life as you may be getting a bit bored or think you are not getting your fair share.  Relationships may be touchy and you should tread lightly.  Make a plan for all the things you want to change in your life and start working towards them one at a time.  Think of everyone involved in the changes you wish to make and how they will affect others.  But on a personal level, you are doing well.  You can do wonderful things, finish projects, start new endeavors and go in a new direction.  The world is opened up to you, but you have to take the first step to do something about how you proceed.
TAURUS – April 20 – May 20
Many changes are coming your way.  Your job and friends seem to be the likely target.  You may also meet new friends and perhaps even join new groups and associations.  This is a great time to get involved with those who have similar interests.  You may even be interested in furthering your education or career by taking some classes, either formal education or auditing subjects of interest.  There is a lot of personal energy to help you develop whatever you want to do – plans for your future seem to be underway.  Wanting a more positive future is an encouraging step towards achieving your goals and dreams.  Keep at them so they become true before you know it. 
GEMINI – May 21 – June 20
It seems as if you are finally getting back into the swing of things.  You're ready to go out and conquer the world.  You have so many wonderful ideas about what you should be doing that you may find it hard to actually pick one thing to start with. Working from home is always a possibility; all you have to do is pick the area of interest you would like to work in and go fro there.  There are many opportunities around you.  You are thinking in a more positive way and finishing chores and projects that have been sitting around during the winter months.  Accomplishing your goals is of great importance now.  Being with those you love is important, but be sure to get some "alone time" to catch up on your projects, your sleep and your hobbies.  Make sure you don't give up on old friendships.  All you have to do is make the effort to contact the people you haven't had time for and you'll be back on track. 
CANCER – June 21 – July 21
This is your month.  You have so many wonderful opportunities around you, but you have to grab them or they may pass you by.  Luck is also on your side now, so if there was something you were procrastinating on or not dealing with, this is the time to move towards your goals and dreams.  You see the world differently now.  Things you thought were stable, may change.  Life happens and you seem to be going along for the ride.  Don't be surprised if others do not agree with you on decisions or the direction you are proceeding.  There may be some breakups in romantic relationships, but they have not been the right person for you anyway.  Keep the faith and start moving towards your ultimate dreams; you deserve them.
LEO – July 22 – August 22
Money and personal belongings are important to you now.  You want to keep more of the money you earn and are not spending it on just anything.  You may be saving up for a large purchase or you may just want your bank account to grow in case of an emergency or lay off, etc.  Work appears to be going well, although you could institute a few more efficient changes if you wanted to.  Also, health matters are positive; however, if there is something that occurs that you don't think is right, it would be a good idea not to ignore it and get it looked at promptly by a physician.  Whatever it is will be easily cured or handled if it is taken care of quickly.  Exercising and eating right (maybe even losing a few pounds) will be very beneficial to your health.  Keep striving to be your best – because you can do it so easily.
VIRGO – August 23 – September 22
Family issues and concerns may make you feel a bit overwhelmed, but this is the time to handle anything that makes you (or your family) feel uncomfortable.  Don't be afraid to confront those who want to make you feel badly about any decisions you've made.  You are doing fine handling your life on your own.  It doesn't matter if anyone agrees with you or not, as long as you feel you are on the right path.  Fixing up your home, redecorating, a fresh coat of paint, purchasing new furniture or getting exciting accessories makes you feel very good about your sacred space.  This is a time where your home should be your sanctuary, so make sure you do everything you can to keep it tidy and in order so you won't have to do a lot of cleaning while you should be resting, or just chilling in your home.
LIBRA – September 23 – October 22
Home life, especially things relating to your mother, take precedent now.  Anything that has to be accomplished, started or finished in the home whether it's interior decorating or just painting a few rooms to give your space a clean, fresh look, is important now.  You need to feel more in control of your home, family and the direction you wish to go.  Career and home life may be at odds with each other, but you have the fortitude to make the right decisions to keep going in the right direction.  Do not get confused over decisions that you must make.  Break them down into: This is in my best interest and this is not in my best interest.  It will be easier for you to decide on a direction with only two choices.  Try not to procrastinate in handling obligations since if you do not deal with them in a timely manner, they will get worse.
SCORPIO – October 23 – November 21
Fun and laughter, doing things that you didn't recently have time to do, and just getting back out there to socialize and have fun is on your mind.  You may even be looking for a partner or want to change the one you have.  You feel unappreciated and want to have the spark of romance in your life.  Talking to a partner about your wishes is always a good way to change what you don't like.  If he/she does not want to communicate properly, then you must seek other alternatives such as couples counseling, or making plans for a weekly date night with just the two of you away from your responsibilities and the kids. Career may be overwhelming at times, so be sure to take your personal days off when you need a change and give yourself a breather when you feel that everything is just not going your way.  Your state of mind is the most important thing to keep in check.  Depression can make you choose wrong directions, so try to talk to friends to let them know what is going on so that you remove some of the burden off of your shoulders.  Be strong; you can do anything you need to do to move forward onto the right path.
SAGITTARIUS – November 22 – December 20
Health issues should be looked into as soon as you don't feel well and if you are overdue for your annual physical, this would be a good time to get it done and behind you.  Things look good so perhaps starting or continuing a healthy diet with your meds or vitamins may be all you need to stay healthy.  Exercise and good meal choices is also very important now.  This is also a time where you may feel the urge to do more at work and be your best.  It can also be a conflict between working and taking time off.  You want to play; you want to get your job done properly, but you need some relaxation and fun now. It seems as if it's been so long since you can recall having fun with family, friends or co-workers. Get out there and participate in something physical so your health will benefit and you will also feel as if you've gotten the relaxation you needed and wanted.
CAPRICORN – December 21 – January 19
The health of your marriage or partnerships may be hard to keep on an even keel.  There are issues that may come to the surface that neither of you are ready to face.  There can be upheaval and drama if you don't get to the bottom of the uncertainty or jealousy.  Communicate with one another.  Get your issues or views out in the open.  This may also carry over in to friendships or family matters.  Career issues also need some attention.  Disagreements, gossip and people who are not willing to do the work seem to surround you.  Stay out of the drama and just do your job as efficiently as possible and go home when you are supposed to.  Working harder and longer hours will not be rewarded at this time, so you might as well take some extra time to do whatever you feel is important for you.                                   
AQUARIUS – January 20 – February 17
Dealing with unpleasant matters or those that you have to handle in some way will force you to be mindful of yourself and your family.  Update wills, important papers and beneficiaries for the future so you really don't have to worry about it any longer.  You seem to be working too hard and as usual are unappreciated.  The stress around you is overwhelming and it would be good to watch your health as closely as you can.  You are not superwoman, although you'd like to believe you are.  You need a more balanced regime between working and your personal life.  You need to get out and have some fun, go to concerts, dances, local social events. Perhaps you need to socialize just so you have some adults around to talk to.  Handling everything is what you are noted for, but that can be overdone.  Limit yourself to several chores or projects per day so that by the end of the week or month, etc., you will have many of them completed.  You can't handle everything now but you will in due time.
PISCES – February 18 – March 19
Time to think about travel to foreign countries, learning a new language, or higher education including philosophies of life and just getting out into the educational world again to take classes, go to lectures or events that you are interested in.  Use your Kindle or get audio books so you can gain information while you are driving or away from your home. Educational or historical subjects may be of interest as well as artsy types of pastimes.  Make sure you have enough time to create and be cutting-edge in whatever you decide to do.  Your creativity helps you unwind and relax so devoting some time to this outlet would be in your best interest.  Emotions may be running on empty as you handle too much and take on too many other peoples' troubles.  If you could, let go of the people who really don't need you and concentrate all your energy on solving your issues or concerns instead.  You will feel more empowered if you have your life under control again. 
---
May Horoscopes
Important Dates:  May 1, May Day; May 5, Cinco de Mayo; May 6, Ramadan begins; May 12, Mother's Day; May 18, Armed Forces Day and May 27, Memorial Day.

Reading Your Monthly Horoscopes
I've sure everyone has fun looking up their sun sign horoscope in the newspapers, on the internet or in magazines. They're fun; however, they are based on charts done for each month and the sun sign's characteristics in regard to its position to that month's planets.  You would look up your sun sign or the sign that you were born under.  But, did you know that you could get a more complete picture of how your month (or year) will turn out by adding two other elements?  If you know your Ascendant (the sign on your natal chart's first house) and your moon sign (the sign the moon was in at the time of your birth), you will get a more well-rounded prediction of the month.
By adding your Ascendant or the sun sign on your first house (which was on the horizon at the time of your birth), it will give you a more detailed look into how the month is personally affecting you from your own perspective. It is also the personality you show the world, so this is an important addition to the horoscopes.  It affects how you act, what type of person you are, your ego, your personal appearance and personality. By adding the moon's sign to this mix, it will give you more insight into the emotional side of the month and if you will be handling it well or need to be prepared to positively handle your month.  It does control some of your intellect, but generally speaking, it does fuel your imagination, creativity and inventiveness.  The sun sign is your core beliefs and how you feel about yourself deep down inside your heart as well as family, relationships in general and everything else you can think of including your deep seeded characteristics and personality; so, the combination of these three elements will be very interesting indeed.
If you don't know your Ascendant or moon's sun sign, email me at vikki.anderson1225@gmail.com with your name, time and date of birth as well as where (city/state) you were born and I will email that information back to you.
Have fun by increasing the accuracy of your monthly prediction which will pertain only to you since you will be using the three sun signs from your personal chart.  Enjoy.
| | | | |
| --- | --- | --- | --- |
| MOON PHASE | DATE | DEGREE, SIGN & MINUTES | TIME |
| New Moon | 04 | 14 Taurus 11 |   06:46 PM |
| First Quarter | 11 | 21 Leo 03 | 09:12 PM |
| Blue/Full Moon | 18 | 27 Scorpio 39 | 05:11 PM |
| Last Quarter | 26 | 05 Pisces 09 | 12:34 PM |
 

Planets in the morning sky

Mercury through the 14th; Venus, Jupiter and Saturn.

Planets in the night sky

Mercury from the 19th, and Mars.

Retrogrades

Jupiter, Saturn and Pluto all month.

The sun goes into GEMINI on May 21st.


ARIES – March 20 – April 19
This is a great month to get out and socialize; join new groups or associations that can further your hobby interests or career.  This is the time to draw encouragement and strength from your friends.  Humanitarian efforts and help will go a long way in making you feel extremely positive about your work in a charitable field and about yourself.  Get out of your old routine and do something exciting and adventurous, as long as it isn't dangerous, of course!  Try hard not to take the lead on too many things.  You may seem very pushy and friends or family may back off.  You love your independence, but try not to be so independent that you don't let anyone into your life and are left on your own.  Be loving and kind, set goals and ambitions one by one, and try to accomplish what you feel would benefit the community, the world and/or yourself next.
TAURUS – April 20 – May 20
This month seems to have you thinking a lot about many things and trying to make decisions on important issues.  There will also be a tendency to want to be alone more than usual.  You want to make plans without anyone's uninformed advice or opinions.  But there will be people around you to help your dreams come true.  Be ready to make fantasy a reality.  You can do it.  You find security now in steady and predictable growth.  You may want things to get done faster than is possible, so a bit of patience will go a long way. You are a giving and caring person and may find yourself in the role of guidance counseling or therapist to friends and colleagues.  Try not to take on too much since you have your own issues to deal with as well.  It would be important to keep some boundaries so you may continue to stay in perfect health.  Spreading yourself too thin is not in your best interest at this time. 
GEMINI – May 21 – June 20
This month may be a little more active than others, which is saying a lot for a Gemini.  You will have many activities, errands, classes, hobbies, and family gatherings planned and you will try to attend or do them all.  You have a strong desire to be seen, heard and to be known, especially by communicating by letter, email or writing a story or novel.  You have too many irons in the fire and need to be more focused as you can be all over the place, never completing your goals, your mission or dream.  Focus, consolidate, prioritize and if you need to, get help with anything that warrants it.  You can always start new things, but the challenge for you now is to finish what you start.  You may be very changeable now in both appearance and personality.  Feeling that change is always for the best, you may wish to attract more changes and goals.  You may experience some nervousness, but that's normal for a Gemini.  Think positively and everything will go fine. 
CANCER – June 21 – July 21
Money matters seem to be on your mind.  Whatever you have, you definitely want to keep.  Deciding what you should spend your money on is important to you right now.  Great time for long-term investments to help you keep your prosperity at a level you are comfortable with.  This is a good time to raid the attic or basement to see what treasures you or a family member may have packed away years ago that may have some financial value now.  This is a good time to start planning a yard sale and make a little bit of extra cash and clean out your home at the same time.  Having friends or neighbors help with your sale would help you to catch up on others' lives and socialize at the same time.  Have your friends and neighbors bring their "treasures" to your yard sale too, so it will be a big event to last over a weekend.  This is all about what you have, what you want to keep and how secure you feel with everything that's going on in your life, especially in finances.
LEO – July 22 – August 22
Family, friends, and short trips, exploration, investigations, uncovering truths and keeping the focus on honesty and friendship is important this month.  It also is an important month to communicate with your siblings, so if this is not a priority for you, perhaps it's time to reconnect and bond.  You may want to spend more time with family and friends and you may even want to spend some time with them on vacations in new destinations or places you've always had been drawn to; however, at the same time, you are becoming more secretive about correspondence, texts, or emails, even though there is nothing to hide.  You don't want anyone knowing too much of your business.  This is a take charge kind of month.  Figure out what you want to do and then take steps to get to that goal.  This is a very mental time where you will be drawn to figuring out, peering, furthering your understanding on many things and finishing what you have started. 
VIRGO – August 23 – September 22
Home life is interesting.  You may want to redecorate, repaint some rooms and/or get new furniture, rugs or accessories for a new fresh look.  This is about you being happy with the place you call home and sleep each night.  You should feel safe and secure while also feeling a sense of calm around you.  Your family's well-being is also important to you now so you take steps to make sure everyone is healthy and happy.  It would be important to know if any family members are missing doctor appointments or not taking medications. You can certainly get them back on track easily.  This is a time of emotion, awareness and expression as you own your past experiences.  You move forward effortlessly.  You will also be involved with children, animals (mostly pets) and creative expression.  Having fun is what is warranted now as you have been taking life too seriously and need to balance your energy so you can remain calm and grateful. 
LIBRA – September 23 – October 22
Get ready for a lot of fun this month.  There are many things that you can do with friends and family that you perhaps put on hold earlier in the year.  Do the things that you always wanted to do, but never had the time or money to do them.  Don't be a stickler for too many rules or you may regret starting a particular adventure.  Feel free to express yourself.  Your creativity, originality, inventiveness and vision may help you accomplish beautiful pieces of artwork, stories, plays, poems, as well as finding your way to acting or singing which may be just what you need to find your own special talent to express your feelings and emotions.  New experiences keep you on your toes.  You need to get out of the familiar desperately.  Spread your wings and try new things as well as meet new people.  Don't be too sensitive now as others are not remarking personally to you to offend. You can reply in a very composed manner to show the insult or comment didn't bother you.  Life is good, but as always there are always a few people who may rock the boat.  Be the anchor.
SCORPIO – October 23 – November 21
What a great time to start a new exercise program and to eat healthier.  The summer is right around the corner so you want to be prepared for bathing suit season!  Let's not do what you have done each year by saying you will start a diet and then keep postponing it until New Year comes around.  All you really have to do is limit your portion size and eat responsibly and you will shed pounds quickly.  You feel as if you work better alone and left to your own resources.  It is easier to get goals and projects lined up if you only have yourself to answer to on the upcoming workload.  Others may see this as you trying to take over assignments for your own purposes, so try to be a team player and just take a little bit more responsibility so you may handle your workload successfully.  Taking better care of your health and nutrition will help you have a more productive month and more restful nights.  Don't question too many things; there are always going to be questions, but handle what you must for your own good.  Try not to take on too much during this time as this should be a reflective time; you want to know if you are going on the right path for the rest of your life.
SAGITTARIUS – November 22 – December 20
You seem to be paying attention to your health and the health of close relationships, whether it's romantic, family or friendships.  You also want to make sure that you have balance between work and leisure time.  Partnerships keep you energized and in good spirits.  You don't want to stop and rest for too long as you have plans and want to get started with them.  Your life path involves a journey with others, partners, people who can help you find answers you desperately need. You may be looking for someone with whom you can travel or experience new adventures. You are growing emotionally and want to understand more about the people around you.  You love the outdoors, sports and travel, so why not incorporate some of your interests into your month or at the very least make plans for them on a vacation or getaway with someone special.  You feel extremely independent now, but still need the other part of you to make things feel right.  Be open with others, have fun, laugh and seek joy and optimism wherever you go.
CAPRICORN – December 21 – January 19
Strong feelings about things you may have hidden in the past may come out.  Be prepared to resolve them with fairness and compassion.  You may also be interested in keeping all your important paper work up-to-date if you had let it get away from you.  This may be a time of transition or transformation for you and change may not always be easy, but it is usually for our own good.  This is a good time to invest for the future since it is an extremely practical time where you have learned from past experiences and won't be fooled again.  You may have to accept a more responsible, disciplined or serious approach to life.  Learn how to like hard work which will give you the feeling of great accomplishment.  Persevere.  You may be a bit uncomfortable in the public eye, but work well behind the scenes and accomplish much.  This is a time of changing life long habits that may have outlived their usefulness in your life and an interest in the occult or metaphysics may also be in your future, if you allow time for them.  You expose all the right answers now and help others see the truth they were looking for. A very confusing month for you, but one which will be remembered.                                   
AQUARIUS – January 20 – February 17
Your place in the world means more to you than normal.  You want to make a good impression at work and with those that mean the most to you.  This is a great time for you to think outside of the box at work.  You show great promise at work and are really organizing and making fair and equal decisions so that all benefit from your professional work or new programs. Career is important and you want to show that you are up to the task of accomplishing all of the new plans you had made. Some may also be thinking of retiring after giving it a lot of thought, you may hold off a little bit longer to get to that special age or until you reach a certain salary that will help with social security.  You can certainly see yourself retired, but are a bit afraid that you won't have enough money at this time. Talk to an accountant or financial planner to see if your fears are justified.  Meeting someone may be very easy now as it seems as if you are ready to make some type of commitment, although it may not be marriage at this time.  Be open to opportunities as many will be in your best interest if you are brave enough to grab them.
PISCES – February 18 – March 19
Friends, groups and associations as well as your hopes, dreams and wishes are the center of your focus now.  You can be pushed into the background at work, but it is up to you to make your contributions known.  You may inspire others to reach for their dreams as you show them that you are getting the opportunities and chances that you deserve.  This would be a wonderful time to relax and study the esoterica, film, the arts, fantasies and far out trips.  It is a time for you to be an explorer.  Have some fun.  It is important that you use your talents at work, but it is also time for you to do something for yourself and/or your loved ones.  You need more balance in your life.  Life has become too hectic and it's up to you to slow it down for your own good mental health.  Not everything has to get done today.  Pace yourself, use your creative mind to find the time and energy to have the life you really want and deserve.
---

 June Horoscopes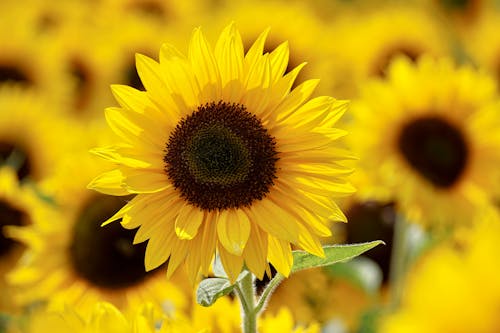 Important Dates:  June 9th, Shavuot, Whit Sunday/Pentecost; the 14th, Flag Day; the 16th, Father's Day.
Wealth Area of the Feng Shui Bagua (Energy Floor Plan)
The wealth area of the bagua (as can be seen on www.fengshuimoon.com) is an area many people ask me about in Feng Shui consultations. In this third dimensional plane we live in, yes, we need money to survive. So, I will give you some hints on how to attract more wealth into your life.
First off, the wealth area (also the empowerment and prosperity area) of your home is the far-left corner of your house/apartment from the architectural front door. Many Feng Shui consultants use the whole area, but I like to use the area as close to the actual corner as possible. I think it brings in more power and energy because this area extends past the bagua border.
This area needs the colors of blue, purple and red, so any combination of these colors would be very auspicious and attract good energy. This area also represents the hip and bones in the body, so if you are having any problems with this area of your body, be sure that this area of the ba gua is clutter free and in repair.
You want to have good light in this area (and be sure to turn the light on frequently to light up the wealth area) as well as many money cures such as the prosperity ball or coin ball, Chinese coins strung together on a red cord, two bamboo flutes, live plants, and of course your money vase. Money vase, you ask? Yes, there is a little-known feature as a simple money vase that actually attracts more money to you. Get an octagon mirror, a red napkin or cloth and a clear glass vase that is wider at the top than at the bottom. Put coins and dollar bills from around the world, put American money in it that you want to, put in jewelry that you don't use but that is of good quality. The intent is to accumulate more money or wealth. You may keep adding to the money vase in whichever way you feel appropriate; however, be sure that the mirror is face up and that the red cloth goes over the mirror. Then place the vase over the mirror and cloth.
Another easy way to add to your money vase is to add a coin such as a quarter and make sure you add a quarter every single day for a month and then you can let it go.  The intent is to continue to gather money.
As long as you keep the energy balanced in this area, your financial security will become more stable and secure.
| | | | |
| --- | --- | --- | --- |
|    MOON PHASE |    DATE | DEGREE, SIGN & MINUTES |     TIME |
| New Moon |        03 |    12 Gemini 34 |   06:02 AM |
| First Quarter |        10 |    19 Virgo 06 |   01:59 AM |
| Full Moon |        17 |    25 Sagittarius 53 |   04:31 AM |
| Last Quarter |        25 |    03 Aries 34 |   05:46 AM |
Planets in the morning sky

Venus, Jupiter thru the 10th, and Saturn.

Planets in the night sky

Mercury, Mars, and Jupiter from the 10th.  Do not confuse Mercury with Mars, the second half of the month. Mercury is brighter.

Retrogrades

Jupiter, Saturn, Pluto all month;

Neptune starting on June 22.

The sun goes into Cancer on the Summer Solstice: June 21.
ARIES – March 20 – April 19
This is a great time to find your way in career and personal life.  Good opportunities will be offered to you to make life better and happier once you start going in the direction that you know will be in your best interest.  If anything in your life is getting you depressed, making you a hypocrite, or keeping you from obtaining your goals, this is the time to get rid of that issue, concern or problem now.  Just let it go or take a positive step forward to change the energy around you.  Unexpected travel, schooling or training and perhaps even changes in your understanding of philosophy or religion may surprise you.  This is a very emotionally balanced month where you will find peace of mind, a true center and will become more stable and balanced in all areas of life, just by taking that first step.  If there seems to be so many issues hitting you at the same time, don't worry.  You take the most important issues and deal with them one at a time until they are all done.  It's a great time to make life changes and to be super confident in your abilities, your motives and your spiritual direction.

TAURUS – April 20 – May 20
The only word to describe this month is "activity."  Activity is all around you and around your family and friends as well.  You may be planning many parties or events and even though you feel it may be an overwhelming task, you will handle them quite easily and everyone will comment on how wonderful the party, get-together or event was.  This is also a time to let your cooking or baking gifts come to light.  If you were ever thinking of writing a cook book, this would be the time with the solar eclipse in Taurus.  You are being blessed for the next six months so make sure you accomplish things that are important to you.  The procrastination has to stop and you have to take the bull by the horns (sorry) and move in a very positive direction.  Change is hard especially for your sign, but with change comes the opportunities to see new things, allow new people into your life and learn something extraordinary.  Be sure that everything is fine on the home front and resolve issues that have caused hard feelings between one or more of your family members and friends.
GEMINI – May 21 – June 20
Even though there is much luck around you, you seem to have to fight for it.  Friends will be a big help in getting you to understand why these difficult times are happening to you, but in the long run, you know things are moving along faster and better than before.  You may consider this time period a period of drastic change.  Anything that has not been working in your life needs to be released and must be forgotten.  You seem confident and have a great deal of stability now as you try to move forward to making your next steps in life important ones.  Remember all of those mysterious circumstances or things that just won't make sense.  If that is an important issue, you must deal with the confusion before it gets out of hand.  A new venture or project will bring you money down the road, but you have to be vigilant to complete the project. Emotions are so much more balanced and hopeful for a great new future involving a new significant other.  Start looking for him or her – they are out there.
CANCER – June 21 – July 21
There are many secrets around you.  People are hiding things from you and in turn, you are doing the same.  If it is a very important secret(s), be sure that you only share them with those you trust 100%.  Not everyone is as honest and trustworthy as you, so be careful in choosing your friends and guarding important information.  You start to have a lot of activity around you.  It seems you want to get to everything you have let slip over the long and cold winter.  You are thinking in a very strong, assertive and dominant way.  You have ideas and want them to come to pass.  Being a nice person was always important to you, but now you are wondering if your boundaries are just non-existent and it needs to change. Use the energy around you to be creative and artistic.  This is what will get you through any days or nights where you feel lonely or uncertain about your future.  Changes are coming, so just go with the flow and you will be happy, healthy and moving into an abundant future.
LEO – July 22 – August 22
New beginnings in rediscovering yourself and your emotions are at hand.  You want to change so much about yourself including on the inside and out.  Changes in your home life and work seem to be coming at the same time, but as usual, Ms. Leo can handle it well.  You can juggle so many things in the air at the same time, that some may think you were born and raised in a circus.  Many karmic lessons will be addressed and some may even be resolved.  It is a time of dealing with hardships and problems in a very uplifting way.  Action is imperative, so if something has to be done or changed, you must move ahead as soon as you can.  It is also a time for artistic ability, innovation, invention and creativity.  It can be for you or for you to teach your children (especially if you are a teacher) or mom.  Expanding your awareness and consciousness will help you see so many perspectives that you will be grateful to Spirit for all of your opportunities and your good life. Emotions may still be confusing about some personal matters, but if you take one step at a time and deal with the most important issues first, life will fall into perfect order in a very short period of time.
VIRGO – August 23 – September 22
This is a time where you really have to budget your money and re-examine your budget.  Staying on target is important because there are so many bills creeping into your life.  You don't really know where all of these obligations or responsibilities are coming from, but you do know that you have to take care of them.  Spouse's or other peoples' money may be an issue.  If people owe you money, try to get it back as quickly as possible or it may not be there down the road.  Dealing with a health issue is more positive now.  There is an answer or a diagnosis that you may follow.  You will be healthier than you have been for the last few months.  Rest and take care of yourself and you should be yourself in no time at all.  You do feel as if the weight of the world is on your shoulders, but you are able to deal with so many issues now that it is just one more thing that you needed to add to your list.  A responsibility at home needs to be dealt with in a very positive way.  Take control; deal with it and then just move on.  Don't let other peoples' opinion of you stop you from doing what you know in your heart is right.

LIBRA – September 23 – October 22
Librans need balance but rarely get it.  This is another one of those months where the perfect balance would be helpful between your career and home life.  A new look for yourself will do wonders to lift your spirit.  A makeover is also recommended.  You have a feeling that new opportunities are right on the horizon if you are brave enough to grab them.  Are you thinking of moving or trying a different career?  Health issues may be of concern, but with rest, taking care of yourself, being vigilante about taking any prescribed medications and any other advice that your healthcare professional has given you, you will be on the road to perfect health shortly.  Emotions are doing well and you feel more in control.  Watch out for expending too much energy to help others and not enough left over for yourself.  If you don't help yourself, who will do it for you?  Things may be blown out of proportion this month as you try to do everything that you feel needs to be accomplished; however, it is important to know when to let things just die a natural death and when you should handle a situation which has a great deal of potential for your future.
SCORPIO – October 23 – November 21
So many things are changing in your life, but it is your doing.  Some Scorpios want to move, change jobs, try something new or start having children. Redecorating, repainting and repairing your home and/or office seem like a rewarding endeavor. What is the new energy doing to you? You are taking control of your life and getting your life in order now.  Procrastination is a thing of the past.  You dislike having so many unfinished projects, chores or goals around you.  You feel as if you need to accomplish so much now, especially in your career, that you are working overtime and doing a really good job of concluding important issues and projects.  Kudos.  Love life needs some attention as well so make amends or deal with issues that need resolution or closure.  Thinking with new perspectives or maybe thinking just a little more outside of the box will help you finish all of your goals in a very short period of time.  Many karmic lessons will be resolved or dealt with if you follow your heart.
SAGITTARIUS – November 22 – December 20
What an exciting time to do so many things that you have left on the back burner for so long.  Cleaning or decluttering your house and perhaps having a garage sale or donating your old treasures to local charities to sell for profit seems like a great idea. You should renew your commitment to your goals and dreams which have been left by the wayside.  Why not renew a relationship with your children or start a new, creative project?  Painting, singing, crafts, scrap booking, dancing, or writing come to mind.  Write that book you've always wanted to tackle.  You know you've had an interesting life and so many others should know of your experiences and accomplishments.   Making an effort to buy new clothes, get a makeover or something as simple as treating yourself to a spa day or massage seems like a good way to spend your time.  You seem interested in looking extra good, taking care of yourself (physically, mentally and emotionally) and are ready to do whatever it takes to move forward.  There are so many positive opportunities out there for you, but it would be wise to narrow down the field and try to strive for only a few at a time.  Some unexpected travel or education may come in handy and give you the break (or opportunity) you need to make a big difference in your life.

CAPRICORN – December 21 – January 19
Your health is very important at this time.  Making sure you have had all your regular annual doctor appointments and meds are important to continue to keep healthy.  Some drama seems to come and go this month, but you are very strong and determined not to let anything stand in your way of your goals, aspirations and dreams.  You are very determined and are trying very hard to move forward in a positive way within your career.  Good times are coming soon so take advantage of everything and everyone that wants to help you find your way to your happily ever after and take their advice or opportunities. You are getting stronger and more adamant about accomplishing important things in your life and taking those opportunities when they are given to you.  You feel more appreciation for all that you have and are becoming more grateful with each passing day that your life is finally going in the direction that you want it to go.  Inspiration, creativity and innovative abilities will be tested to see if you truly want to move forward.  You are destined for great things if you continue to have the self-confidence and strength to go after your dreams.
AQUARIUS – January 20 – February 17
Partnerships are important again.  Finding the right partner or fixing the issues you have with your current partner.  You are also not very happy about what has been going on in your life.  Perhaps you are thinking too much about the past and in doing so, you really aren't able to move towards a positive future.  Living in the past keeps you in the past.  Trying to find spirituality or enlightenment is a really good ambition; however, reading one book does not make you enlightened and telling everyone about it doesn't make you spiritual.  Spirituality and enlightenment are different for everyone, so if this is truly what you want to do – find your path.  Your work environment is negative and you are holding onto your job for the pay check or benefits, but you are no longer happy at your place of business.  You need to push yourself to make it into work each day and that's no way to live.  When you feel it's appropriate, you should start sending out resumes or networking with friends and family.  Do this especially on the May 9th eclipse.  There are so many new job opportunities for you that would be in your best interest, but it certainly is not the one you are in now.  Home life seems lonely or depressed but it is nothing a little redecorating or a fresh coat of paint won't solve.  Go to flea markets, auctions or garage sales to get new furniture, accessories or paintings so you can brighten up your space.  You are going to be thinking about health and/or some procedures.  Schedule them; if they are as important as the doctor suggests, you should have them taken care of as soon as is practical.
PISCES – February 18 – March 19
Money issues can be resolved if you are prudent and try to pay things off quickly.  Try not to charge anymore and pay with cash to keep your budget in balance.  Career is doing well, but you still want to do so many things to prove to management or the owner of the company that you are a valued employee or partner.  There may be secrets going on behind your back and if you find that you are the source of the gossip or jealousy, you must speak up.  Pretending it away will make it worse as they will think you are scared and will continue to single you out.  Standing up to them will make the gossip stop dead in its tracks.  Be careful not to let life spiral out of control.  Your life is active and fun.  You meet new people and make new bonds with some special ones. Make sure you are in control of everything you do this month including dealing with those who may be difficult to deal with.  Watch your sarcastic words which may get you in trouble. Creativity, acting, additional classes, lectures, seminars, workshops or formal education can be just what you need to prepare you for a bright future.
__________________________________________________________________________________
Rev. Vikki Anderson has been a metaphysical teacher, writer and lecturer for over 46 years.  She may be contacted at 570-215-4223 to make an appointment for a telephone or in-person tarot, astrology or Feng Shui consultation. Please visit: www.vikkianderson.net  and www.fengshuimoon.com for further information and visit her seven blogs under Blog Tab on her websites.

---
*Horoscopes or articles are copyrighted; however, they may be copied and used on other websites with Author as Vikki Anderson or www.vikkianderson.net shown as the source.

---
If horoscopes are not posted here:
Visit Vikki's horoscopes on:
vikkiandersonshoroscopes.wordpress.com
and
Be sure to look into my other blogs under BLOGS tab.